Jun 18, 2018
Interiorati meets! Shan Shan from Shan Shan Lim Studios
Shan Shan Lim is a textile designer, weaver and artist based in Kuala Lumpur, Malaysia. At the age of fourteen, she moved to a boarding school in India, at the foothills of the Himalayas, where she spent most of her teenage years. Her time in India played a big role in shaping her interests and design process.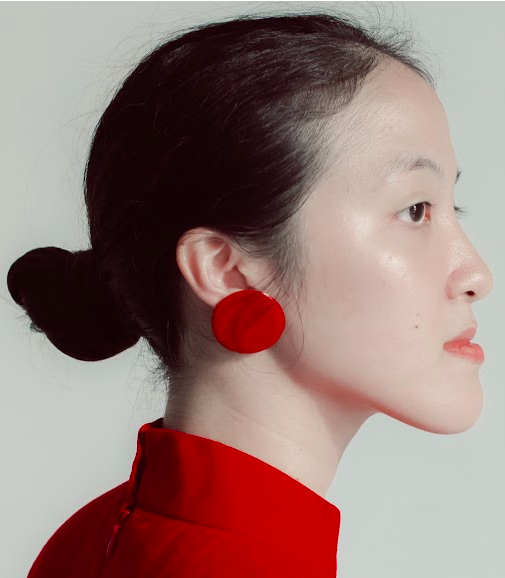 Photo by Amani Azlin
A graduate of Central Saint Martins, where she studied weaving in depth, Shan Shan has a vision to revive and innovate weaving as an art form in Malaysia and the rest of the world. Shan Shan Lim Studios was created to allow her to focus on weaving particularly. The aim was to design intricate handwoven pieces as art for spaces and to innovate weaving or tenun while respecting the traditions.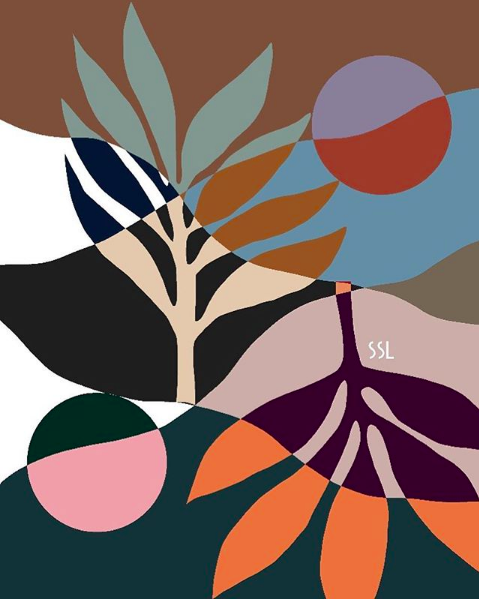 Her experiences as a child growing up in India played an integral role in shaping my interests and designs. She developed a passion and curiosity in the stories behind every piece of cloth and the human hands that created it. She learnt the traditional dyeing technique, ikat, under Mary Restieaux during her time at Central St. Martin's, London where she specialised in Weave and Print.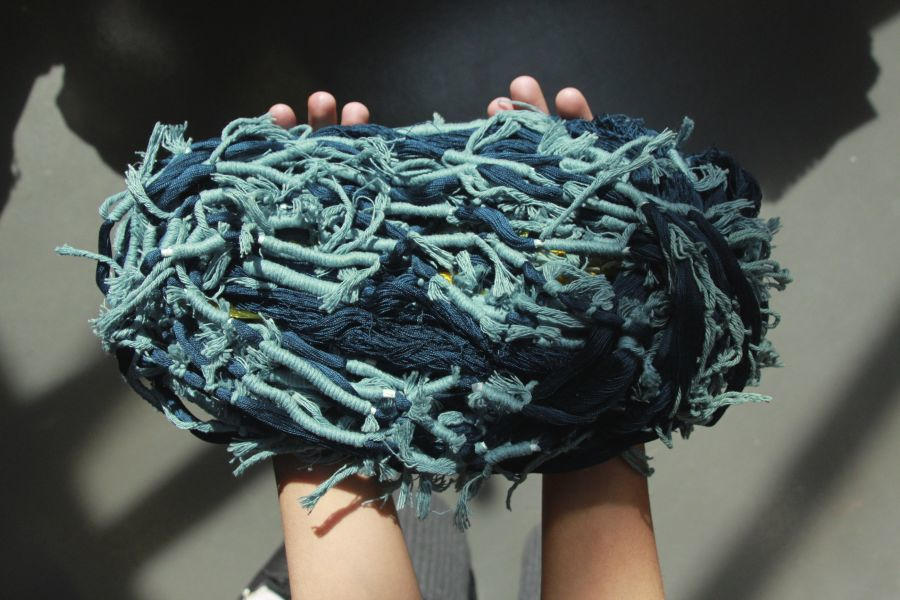 She has previously worked for Roksanda, Lokal Helsinki, Outi Martikainen, Sally Hampson, Redhanded King's X, Ayubliss and Earth Heir. And furthermore she has also collaborated with Riuh In the City, Hanni Yang, Pink Jambu, Snackfood, d.d. Collective, Karya Mats, Dashing Tweeds, Bonaveri and Green Fashion Week. We love how Shan Shan brings in varied influences and inspirations to her work having lived and worked in various locations around the world; but they all translate to a distinct style that is truly her.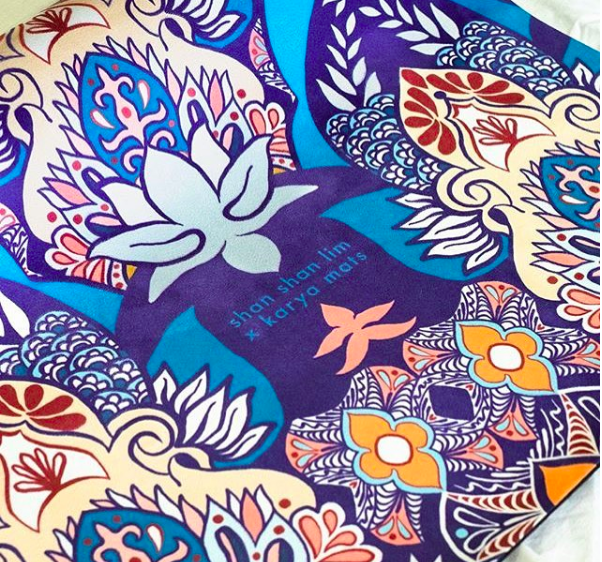 We sat down with her to get an insight into working with iconic brands, about her plans for 2018 and to know more about her views on the industry she belongs to...

INTERIORATI: What are the plans for Shan Shan Lim Studios in 2018?
SS:Â After a number of collaborations and side projects, I am finally ready to manifest my personal visions for my weaves and textile prints. I will be looking to display them in interior settings - homes, hotels, etc. - as wall hangings or framed textile pieces. A great deal of love, time and effort go into each thread and they can be considered art in much the same way a painting can.
INTERIORATI: What are the two biggest trends you foresee for 2018 within the design world?
SS: Here there is a constant need for material exploration in our design world regardless of what field you are in. Within textiles, I believe that there will be a shift towards alternative sustainable methods of creating textiles and new materials, as opposed to the conventional mass textile production. I also believe that there will be an inevitable rise of traditional and local craftsmanship. Maybe that is just me being optimistic. Also tassels.
INTERIORATI: If you were to describe yourself as a design/artistic style... would it be contemporary, minimalistic, monochromatic, mid-century modern, eclectic, or any other?
SS: A marriage between the traditional and the contemporary. It is hard to pinpoint my style for the main reason that it is constantly evolving. I have expressed myself through countless mediums, whether it is dance, paintings or fabric, and my voice adapts for each one. As a designer, you are always finding your signature and who knows, maybe it will take an entire lifetime for me.
INTERIORATI: What is the role of digital marketing and technology in the art space?
SS: I am endlessly inspired by peers and there is no better platform to find inspiration than through the digital world. Digital marketing provides the opportunity to expand your network and presence in the design world. It has proven to be invaluable to my growth as an artist.
INTERIORATI: Do you have a bucket list/dream of people within the design industry you would love to work/collaborate with?
SS: My ultimate dream would be to work with artisans all over the world. I would love to travel, discover hidden crafts that exist beyond my knowledge and document my journey. In the fashion industry particularly, I would love to work with Sabyasachi, who is based in Kolkata, India. My final dissertation at Central St Martins centred around the significance of the sari in India and I believe it to be one of the most dignified clothing.
INTERIORATI:Â Whats the toughest challenge here in Malaysia as an Artist?
SS: The toughest challenge, as a weaver in particular, is finding people who are not only interested but are willing to invest time and money into the art form. Tenun is a precious part of our heritage and is currently in need of a revival.
INTERIORATI: What's your one superpower?
SS: I have an uncanny ability to remember trivial details of all my experiences since the age of three. It is both a blessing and a burden.
Check out the profile of Shan Shan Lim Studio on Interiorati